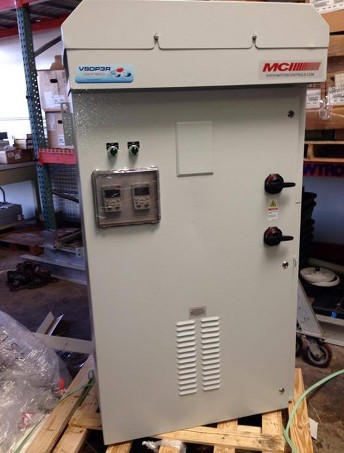 A VFD controlled, packaged agricultural pump station is a very efficient way to save energy and water. Improving the efficiency of irrigation pumps has many benefits, including improving the profitability of the irrigated farm.
Pumping water for irrigation can be a major expense for irrigated farms.
According to the USDA as of 2008 there are over 37,000 farms using wells or pumps in the state of California alone. In 2003 more than 500,000 pumps were used for irrigation and the total estimated energy cost nationwide was over 15.5 billion dollars.
Our team is here to assist you with your unique needs. If you have a problem, we tailor solutions to find long-term results.
We are ready to discuss the goals you have at your municipality. Call our team today for knowledgeable assistance and reliable service.


Get the post-market additions needed for efficiency.
Maintain your property with efficiency.
We provide solutions needed for better results.
Get sales and service for packaged pump stations.
Learn about what sets us apart from the rest
We will find the solutions you require.
LEARN
READ ON
READ MORE
MORE
ABOUT US
CONTACT