Get the regular services you need to maintain efficiency.
Get turnkey retrofit project services.
Get several layers of support for your equipment.
Our technicians will make sure to completely evaluate and turnkey retrofit project
services. We also offer ABB, Danfoss and Yaskawa drives.
When you hire us for a station retrofit you have the peace of mind that our company
is responsible for all aspects of the job. We will not leave a job until we are
satisfied that it is done right!
Our company was founded in 2003, but it continues with the combined expertise of 60 years' experience. Find efficient solutions and effective results.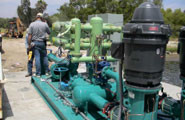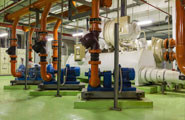 Contact Variable Speed Solutions
We combine top-notch engineering with, expert project management, and craftsman pride to create the viable, cost-savings solutions you need.


Factory Repair / Warranty
Providing timely service and knowledgeable support.
We support dive services support
ABOUT US
SUPPORT
LEARN MORE
READ ON
WARRANTY